The Heart of Singleness
How to be single and satisfied
Helps single Christian women to see how they can be truly satisfied and content.
"It will help you to know wholehearted contentment, and see singleness as a true gift. A brilliant book."
Dr Helen Roseveare
missionary and author
The world tells single women that they most need to find a guy, at least for a night. The church often seems to suggest they most need a husband. Is it really possible to be a single Christian woman and be satisfied?
Andrea Trevenna takes readers to the heart of singleness—to what our hearts need, how they feel, and the ways they can be deceived. She shows that there is a way for singleness not to be at best a quiet regret, and at worst a personal tragedy. She points to the ultimate, and only, place where anyone, single or married, finds true satisfaction—knowing, and enjoying knowing, Christ.
If you are a single woman, whatever your experience of life so far, or if you are a friend of someone who is single, then this short, warm, realistic book is for you.
Contents
1. Singleness: a gift?!
2. Finding a man
3. Deceived
4. How to run from God
5. The wind and the sun.
6. Singleness: a gift
7. Satisfaction in all situations
Appendices:
Why shouldn't I have sex outside marriage?
Why shouldn't I marry a non-Christian?
How can I encourage a single friend?
Real stories of real women
Free extras
Specification
| | |
| --- | --- |
| Contributors | Andrea Trevenna |
| ISBN | 9781908762856 |
| Format | Paperback |
| Dimensions | 129mm x 198mm x 6mm |
| Language | English |
| Pages | 112 |
| Publisher | The Good Book Company |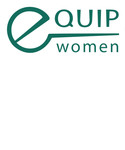 EQUIP shorts: 'The Heart of Singleness'
Ruth Schroeter, Equip Book Club, May 4th 2015
The Heart of Singleness by Andrea Trevenna speaks sensitively and practically into a topic that can dominate our thought life, swamp our prayer life and hinder our ability to actually live the life God has prepared for us.... continue reading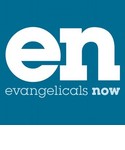 Unwanted Gift?
Rosie Dunn, Evangelicals Now
It is no smug self-help book, presenting the ideal but unattainable perfect single life. Andrea's honesty reassures us that she really does understand our situation and she shows us that it's only when we get our hearts right that we can truly be content.
A great strength of the book is that when you put it down you feel as if you've had a chat with the author (over tea and cake or a glass of wine!) – the warm and funny style makes it very readable.... continue reading
"Best book on how to really find love"
Very readable! I have been married for 36 years. This book speaks to me as well as to my Thirtysomething daughter who is single. We all need to know that it is God alone who satisfies our deepest needs - nothing and nobody else can do that. And this book explains it all very clearly. Thank you, Andrea, for writing it.
"Brilliant book"
This is one of my favourite books about singleness and have read it a couple of times. It is practical about the hardships of being single, whilst also celebrating the joys. It focuses on Christ being all we need, and shows that our lives can be fulfilling and glorifying to him, whether we marry or not.
It also contained some amazing bits that made me rethink what I had been thinking about myself for many years. It is a brilliant book and would highly recommend it.