5 Things to Pray for Your Church
Prayers that change things for the life of your church
Transform your prayer life with fresh prayer ideas for your church, all drawn from Scripture.
Part of the 5 Things series.
"Read these books and invigorate your prayers."
Tim Chester

We long for God to be working in our church fellowship, and we know we're meant to be praying for our church. But often when it comes to it, we don't quite know what to ask for. Or we feel our requests to God are shallow, repetitive and stuck in a rut.
That's where this little book is designed to help. It will equip you to pray powerful prayers for your church family—prayers that really change things, because they're based on God's word.
Each spread takes a passage of Scripture and suggests 5 things to pray for an aspect of church life. Because when we pray in line with God's priorities as found in his word, our prayers are powerful and effective (James 5 v 16)—and that's a truly thrilling prospect.
Use this book in any number of ways: work through it as part of your daily quiet time, or pick it up whenever someone you know is in particular need of prayer.
Contents
Praying that my church would...
1. Remember what we are
2. Be a body growing in maturity
3. Be devoted to one another
4. Love and serve one another
5. Hold to the truth
6. Make known God's glory
7. Give generously
Praying that I would...
8. Use my gifts well
9. Persevere when I get weary
10. Be who my family need me to be
Praying for people in my church
11. A church leader
12. My small group
13. Children's work
14. The youth work
15. Not-yet-Christians
16. Mercy ministries
17. The elderly
Praying for the universal church
18. Another church in our area
19. Our mission partner
20. The global church
21. The unreached
Free extras
Specification
| | |
| --- | --- |
| Contributors | Rachel Jones |
| ISBN | 9781784980306 |
| Format | Paperback |
| First published | January 2016 |
| Dimensions | 110mm x 178mm x 5.3mm |
| Language | English |
| Pages | 96 |
| Publisher | The Good Book Company |
Other information
This popular series is designed to boost your prayer life by giving you fresh ideas of what to pray for. Each chapter takes a passage of Scripture and looks at how it can influence how we pray for a specific issue. Be excited by how our prayers really can change things when they are based on God's word.
Tim Chester
Pastor of Grace Church, Boroughbridge, and author of You Can Pray (IVP)
The Puritan William Gurnall once said: 'Prayer is nothing but the promise reversed or God's word turned inside out and formed into an argument and retorted back again upon God by faith.' It sounds great. But what does it look like in practice? 5 Things to Pray for the People You Love and 5 Things to Pray for Your Church answer that question. They'll walk you through using God's word in prayer. And praying God's word is my number one tip to help people invigorate their prayer life. So read these books and invigorate your prayers.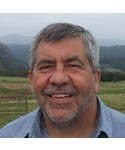 Trevor Archer
FIEC Training Director
Five Things is a brilliantly simple but hugely effective means of stimulating your prayer life for church, mission, family and friends. Accessible and attractive, with lots of Scripture to focus prayer, it will be a great tool for churches to help members to pray regularly and creatively
John Hindley
Pastor of BroadGrace church, Norfolk, and author of Serving without Sinking and You Can Really Grow
I recommend this series to you on basis of the simple fact that they moved me to pray. They both showed me ways to pray for my church and my loved ones and they kindled in my heart a <em>want<em> to pray. These are simple books, with the modest and eternally profound aim to show how the Bible informs our prayers. Rachel Jones manages the difficult work in withdrawing from the picture and leaving the reader to see how simple it is to align our prayers with the will of our listening Father. These books could well be a cause of great blessing for your church and people you love.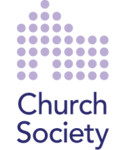 Praying for my church
Tom Woolford, Church Society, December 14th 2015
Rachel has just put together something delightfully simple and useful: taking 21 Bible verses or paragraphs, she has turned each into sets of five short guided intercessions for the church and published it as a little 90-page paperback. The spread of biblical material means there's a good balanced diet of praise, thanksgiving, confession, and supplication.... continue reading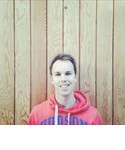 5 Things to Pray for your Church
Robin Ham, That Happy Certainty, January 27th 2016
If you feel like your prayer life could do with a bit of support, a bit of inspiration or input, then you've only got the price of a pint to lose: get this book and give it a go. I'd imagine it would also be great to give away to a church small group, or perhaps to some of the leaders in your church as they consider what it looks like to partner in prayer for the church.... continue reading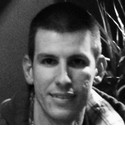 "Worth placing in the hands of every church member"
Dan Green, Blog of Dan, February 3rd 2015
I really liked this book. I liked it's variety. … Most of all I liked that because all the examples of prayers to pray are taken from God's Word, using this book leads you to pray for the things that God actually wants to you to pray.
Here's a book worth placing in the hands of every church member.... continue reading
"Helpful but disempowering of women"
(Review written for '5 Things to Pray for the People You Love')
It is helpful in that it gives ideas of different things to pray for different people which can help with your prayer life however I find the prayer ideas for wives and husbands very dated and disrespectful. Ideas of prayers for wives include 'strong marriage', 'wise speech' and a 'blessed family life'. Why should we just pray for wives to have a strong marriage and family life and not husbands?! The verses taken for inspiration all mention women or wives however the same cannot be said for the verses that are inspiration for husbands suggesting that somehow only the parts of the bible that are directed towards women are relevant to women. Overall a nice idea but unfortunately perpetuates unhelpful ideas.
"Love this resource"
(Review written for '5 Things to Pray for the People you Love')
So often I find it hard to stay focussed in my prayer life, and I end up just praying circumstantial things for others and myself. This series has really helped me pray big biblical prayers.
"Best resource 2017(the Eden Winner awards)"
The title is slightly misleading as it suggests that there are just 5 things to pray for your church. In fact different bible passages suggest fresh and relevant prayers. i have used it individually and in a group setting.
"Excellent Resource"
(Review written for '5 Things to Pray for your Church (ebook)')
We bought enough copies to give to each adult in our medium-sized church. We started in January 2019, working our way through it a section at a time, using it as a focus for weekly prayer – sometimes through the Sunday services, but mostly in midweek housegroups, and encouraging members of the congregation to use it in personal prayer through the week. It's already proved to be excellent for these purposes, not only helping direct our prayers for each other in the church in a way that deals with areas we might not otherwise pray for, but – most importantly of all – encouraging us to pray in a way that goes with the grain of Scripture. Very grateful for this excellent resource.
"very useful"
this little book gives simple guidelines on focusing prayers for your church, it is easy to read and scripture is used to guide the prayers. Very helpful
"How to pray....."
A useful resource to guide us, as a group, in prayer through a time of change and transition in our church
"Straight to the point"
(Review written for '5 Things to Pray for the People you Love')
I love all these prayer books and am able to get down to business with God straight away as these books give such brilliant ideas of what to focus on.