One2One: Real Men
Exploring together what a Christian man thinks and does
For a teenage guy and an older Christian who want to study what Jesus says about how to live as a "real man".
• What does it mean to be a real man?
• What difference will being a Christian make to my life?
This one2one Bible-study guide is designed to help a teenage guy and an older man explore together what it means to grow into genuine Christian maturity.
When Jesus Christ walked on earth, He called all sorts of men to follow Him—young and old, rich and poor, leaders and beggars. He invited them to come on an adventure which would turn their lives into an exciting challenge. And He's still inviting men to do that today.
Through the 14 sessions in this step-by-step guide—seven done together, and seven on your own—you'll discover from the book of Ephesians how to live as you were designed to.
You'll be encouraged, inspired and challenged to think, speak and act as a real man… as a follower of Jesus.
Contents
Living the adventure
How this booklet works
1. You're a man in a plan (Ephesians 1 v 1-14)
2. Man's biggest problem (Ephesians 2 v 1-3)
3. The Man's solution (Ephesians 2 v 4-10)
4. A man of prayer (Ephesians 3 v 14-21)
5. A man in church (Ephesians 4 v 1-13)
6. A grown-up man (Ephesians 4 v 14-16)
7. A man who is different (Ephesians 1 v 17-28)
8. Man talk (Ephesians 4 v 29-32)
9. A man who loves right (Ephesians 5 v 1-14)
10. A man who lives right (Ephesians 5 v 15-20)
11. A man and his wife (Ephesians 5 v 21-33)
12. A family man (Ephesians 6 v 1-9)
13. A man of war (Ephesians 6 v 10-20)
14. A real man (Ephesians 6 v 21-24)
Bit extra: What about dating?
Bit extra: What about homosexuality?
Specification
| | |
| --- | --- |
| Author | Carl Laferton |
| ISBN | 9781908317605 |
| Format | Saddle stitch |
| Dimensions | 152mm x 225mm x 4mm |
| Language | English |
| Pages | 72 |
| No. of studies | 7 |
| Publisher | The Good Book Company |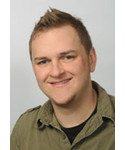 Real Men gives young guys the key to understanding how to be a man - Jesus Christ.
"One 2 One Real Men"
Have used this booklet several times as a mentoring aid and it has worked well even with those who are poor readers. The variety of approaches has managed to hold the attention most of the time. There have been real moments of enlightenment (eg a 14 year old really understanding Grace). A good well balanced booklet to help young men grow in their faith. Highly recommended.