Plugged In
Connecting your faith with what you watch, read, and play
Enjoy culture in a way that feeds your faith and helps you share it with others
Whether it's TV boxsets, Instagram stories or historical novels, we all consume culture. So it's important that we are neither bewitched by it—buying into everything it tells us—or bewildered by it—lashing out in judgement or retreating into a Christian bubble.
Dan Strange encourages Christians to engage with everything they watch, read and play in a positive and discerning way. He also teaches Christians how to think and speak about culture in a way that plugs in to a bigger and better reality—the story of King Jesus, and his cosmic plan for the world.
It's possible to watch TV and read novels and play video games in a way that actually feeds our faith, rather than withers it. It's even possible for you—yes, you—to be that person who starts off talking to a mate about last night's football and ends up talking about Jesus.
So be equipped to engage with culture and use it for God.
Contents
Foreword by Timothy Keller
Introduction: Faith in an age of information overload
1. What culture is and why you should care
2. The story of culture
3. Culture as story
4. "Can I watch…?"
5. Confronting and connecting with culture: the theory
6. Confronting and connecting with culture: the practice
7. Your turn: Cultural engagement for disciples
8. Here's some I prepared earlier...
Extras
Specification
| | |
| --- | --- |
| Author | Dan Strange |
| ISBN | 9781909919419 |
| Format | Paperback |
| First published | 2019 |
| Dimensions | 129mm x 198mm x 9mm |
| Language | English |
| Pages | 160 |
| Publisher | The Good Book Company |
There are now plenty of books calling us to find new ways of connecting our gospel presentation to the needs and questions of people in a secular, pluralistic society. Dan's book actually tells and shows us how to do it. There really is nothing else like it.
In this gem of a book seasoned author Daniel Strange manages what few people could do. He pre-digests the unwieldy and complex realm of culture studies and makes it unaffectedly clear. He also helps Christians know how to navigate in a world where culture appears out of control. He connects the decisions we must make to biblical texts, and to robust doctrines all along. Most of all he tells us why we should care about engaging culture and he makes crucial suggestions for how to do that. All of it is in a writing style that is full of imagination, enviably lucid, down-home without being folksy. This will be the go-to text for years, even decades to come.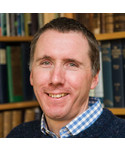 We all spend hours each week watching, reading and listening. Not only does this add up to a significant proportion of our lives, but it's also a big influence on how we think and behave. So it's vital we think about how being a Christian shapes the way we interact with the culture around us and I know of no better guide than Plugged In. Dan Strange provides both a biblical framework and practical nuts-and-bolts tools. But Plugged In goes further, for it shows how culture can be a great starting point for speaking of Christ with our friends and colleagues. I warmly commend it.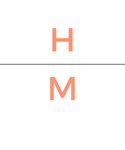 A much-needed resource to connect our cultural stories with the True Story
Jonny Ivey, Heirs Magazine
Plugged In equips us to find a door into people's worlds. Into our own worlds. It's a much-needed resource to connect our cultural stories with the True Story - and to show others where they can find the real happy-ever-after they were always looking for.... continue reading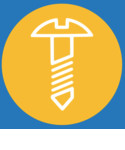 If you read this brief book you will do yourself, the gospel cause, and the people you're speaking to a huge service.
Chris Green, Ministry Nuts and Bolts
If you read this brief book, and rethink some of your preaching and evangelistic conversations in the light of it, you will do yourself, the gospel cause, and the people you're speaking to a huge service. I don't know of any other book which covers this ground, let alone shows us what to do with it.... continue reading
"This is more than a book. It's an invaluable tool to connect the Gospel to culture."
How to connect with culture redemptively can be a formidable challenge. Strange dismantles this challenging wall giving the reader tools to connect with the world we live in with the Gospel. Strange is a scholar who can write at a high academic level, but here he writes for the Christian in the secular workplace as well as the mum who set up play dates with her kids, who are trying to navigate the cultural terrain.
Strange teaches us how we should engage culture and gives a framework for appreciating sun rays of grace as well as understanding the shadows of idolatry. He takes the reader to a place where they don't just accept culture, nor merely reflect culture, rather the reader learns to engage it.
I love the fact that this is more of a "how to" guide. Strange gives several examples of cultural engagement, and helps the reader to read culture and to apply Gospel.
Strange's book is primarily geared for a British audience, and it's obvious the author is not locked away in some ivory book tower. British cultural references are plenty, which provide examples along the way of what he is teaching. Non-British readers may not get all the references but they will get the point as these cultural references are 'translatable.'
I intend on buying several copies for our church here in the USA.. (disclosure: I was given an advance copy)