Ours
Biblical Comfort for Men Grieving Miscarriage
31-day devotional giving biblical comfort and practical support to men processing miscarriage.
Video and Related Product
This 31-day devotional gives biblical comfort and practical support to men processing miscarriage. The loss of a baby in the womb can leave the father reeling, as well as the mother. He may feel confused, helpless, lonely, deeply sad, or just numb.
As readers draw alongside Jesus in the pages of Luke's Gospel, they'll find help to process their grief and to address questions they may be too afraid to ask. There's also lots of practical help on how to care both for themselves and for their family in the aftermath of miscarriage.
Eric Schumacher writes with sympathy and compassion as someone who has experienced the grief of multiple pregnancy losses making this book a great way to reach out to men who are suffering in this way. Includes foreword by Paul David Tripp and contributions from Nate and Lore Wilbert, Jenn Hesse, and Brian Croft. There is also space for journaling.
Held is a similar resource, comforting women experiencing the sorrow of miscarriage.
Contents
Foreword (Paul David Tripp)
Introduction
1. Am I the Only One Who Has Ever Experienced This?
2. Have I Really Lost a Child?
3. How Do I Deal with So Much Uncertainty?
4. What Is Jesus Doing?
5. What Does It Look Like to Honor Jesus In This?
6. Does God Know What I'm Going Through?
7. How Do I Fight the Temptation to Despair?
8. Am I Too Sinful for Jesus to Love?
9. Is It Ok for Me to Take Time Off Work?
10. Why Won't Jesus Bless Us?
11. What Do I Do with My Anger?
12. Will Jesus Raise My Child from the Dead?
13. What Should I Do with My Confusion?
14. How Do I Care for My Wife?
15. Can I Trust Jesus' Timing?
16. What Do I Really Believe About Jesus?
17. Are We Making Too Much of This?
18. Is it Ok to Ask for Help?
19. Is This Miscarriage a Curse?
20. What About Sex?
21. Does My Grief Make Me Useless to Jesus?
22. How Should I Care for My Other Children?
23. Can Anything Relieve My Torment?
24. What Do I Do Now?
25. Am I a Downer to My Friends?
26. Have I Failed Jesus?
27. Is There Any Hope?
28. How Do I Cope?
29. Is It Appropriate to Seek Pastoral Care?
30. Is It Okay If We Decide to Stop Trying to Have Children?
31. "Peace to You"
Appendices:
Practical Advice for Husbands (Nate and Lore Wilbert)
Understanding the Medical Side of Miscarriage (Jenn Hesse)
Funerals, Burials, and Remembering (Brian Croft)
Free extras
Specification
| | |
| --- | --- |
| Contributors | Eric Schumacher, Paul David Tripp |
| ISBN | 9781784987282 |
| Format | Hardback |
| First published | July 2022 |
| Dimensions | 135mm x 190mm x 11mm |
| Language | English |
| Pages | 192 |
| Publisher | The Good Book Company |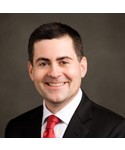 Russell Moore
Author, The Storm-Tossed Family
Finally—a book that deals with the grief experienced by fathers who have lost children to miscarriage. This book will help men to grieve with hope and to minister to their wives and families at the same time. It is honest, biblical, practical, and timely.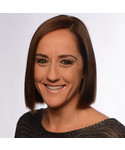 Christine Caine
Founder, Propel Women
This is the devotional I wish someone had given to my husband when we went through our miscarriage. It's so good. So needed. So important. So tender. Eric named so many unnamed things.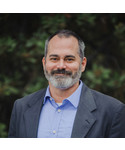 Justin S. Holcomb
Episcopal Minister; Seminary Professor
Eric knows firsthand the confusion, questions, pain, and emotions that can be associated with miscarriage. He writes of the hope that held and comforted him… and still does. is theologically rich and offers wisdom, hope, comfort, and healing for men grieving miscarriage. A must-have for clergy too.