Humble Calvinism
And if I Know the Five Points, But Have Not Love ...
Understanding Calvinism in our hearts as well as in our heads
Author Jeff Medders admits that he is quick to defend Calvinism, but often slow to humbly love Christians who take a different view. His warm-hearted, challenging (and surprisingly witty) book takes readers through the the five points of Calvinism, revealing that a true understanding has a humbling effect on our hearts, fueling a love of Christ and his people that builds others up, rather than tearing them down.
This book is both a helpful summary of what Calvinism is, and a helpful challenge to those who are convinced Calvinists. It calls them to hold Calvinism in their hearts, not just in their heads, so that they are humble and gracious as well as zealous for the truth, to the praise and glory of Christ and his church.
Contents
Foreword by Ray Ortlund
1 The Problem With Calvinism
A Short Interlude About Jargon and History
2 Humble Calvinism is Not an Oxymoron
3 Total Dependency
4 The Prequel to Your Faith
5 The Cross, the Church, and the Cosmos
6 Drawn In and Sent Out
7 He Holds Our Hands
8 Humble and Happy (and Calvinist)
Afterword by C.H. Spurgeon
Specification
| | |
| --- | --- |
| Author | J.A. Medders |
| ISBN | 9781784983727 |
| Format | Paperback |
| First published | 2019 |
| Dimensions | 129mm x 198mm x 13mm |
| Language | English |
| Pages | 176 |
| Publisher | The Good Book Company |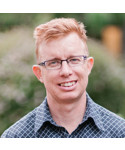 A great book on how to be robustly Reformed and savour the doctrines of grace without being a jerk about it. I wish I had read this book when I was in seminary. This book is about how theological knowledge and Christlike love go together, and if they don't, then you're doing it wrong.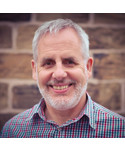 Read this if you are a Calvinist. Read it if you don't understand Calvinism. Read it if you dislike Calvinism! I am certain you'll be encouraged, and you might even be pleasantly surprised. Both timely and helpful, from the first page to the last this refreshing book encouraged me to delight in Jesus, the author and finisher of our faith. Jeff dives into some heady theology with wit and clarity, but above all with gospel-centred lightness by constantly extolling our Saviour.
Maybe in another generation the term "humble Calvinism" won't seem like such an oxymoron. If so, this encouraging and challenging book will have been used by God to help us live up to what we believe.