Hoping for Happiness
Turning Life's Most Elusive Feeling into Lasting Reality
A biblical framework for living a grounded, hopeful and genuinely happy life.
Everyone wants to be happy, and we all pursue happiness in different ways. Some people are thrill-seekers; others are homebodies. Some people are loners; others love big families or communities. Some people express things creatively; others consume what is created. Some sing; others listen to music. Whatever we find happiness in, we are united by our desire for work that matters and relationships that fulfil.
As Christians, we often fall into the trap of basing our hopes on earthly things, even when we know they only make us happy for a short time. But how are we to experience happiness in this life? How do we avoid expecting too much of earthly things and being disappointed, or expecting too little and becoming cynics?
In this book, recovering cynic Barnabas Piper helps us to throw off both the unrealistic expectations that end in disappointment and the guilty sense that Christians are not meant to have fun. He shows how having a clear view of the reality of the fall and the promise of redemption frees us to live a life that's grounded, hopeful and genuinely happy.
Foreword by Randy Alcorn, best-selling author of many books, including Happiness and The Treasure Principle, and the director of Eternal Perspective Ministries.
Contents
1. The American Dream
2. Expecting Too Little, Too Much, and Just Right
3. Hanging Happiness on the Right Hooks
4. We Live Cursed
5. Deal in Reality
6. Every Good and Perfect (and Fun) Gift
7. In This Life There Will Be Trouble
8. Don't Fear the Reaper
9. Pleasures Now and Forevermore
10. Happiness vs Holiness
11. The Pleasure of the Promise
12. Grounded Happiness
13. Finding Happiness
Extras
Specification
| | |
| --- | --- |
| Author | Barnabas Piper, Randy Alcorn |
| ISBN | 9781784984755 |
| Format | Paperback |
| First published | October 2020 |
| Dimensions | 135mm x 216mm x 8.4mm |
| Language | English |
| Pages | 144 |
| Publisher | The Good Book Company |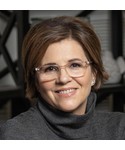 I grew up believing and repeating the mantra that God is more interested in our holiness than our happiness. But that idea reduces both holiness and happiness. The more profound truth, which Barnabas Piper so capably puts forth in this engaging and accessible book, is that growth in genuine holiness gives us the freedom to pursue profound and eternal happiness.
It takes a bold soul to talk about happiness these days. What is it? Can we attain it? Is it ok to desire it? Will it last? Perhaps most important of all, does God want us to be happy? Barnabas Piper accepts the challenge to answer such questions and does a remarkably good job of it. There is an "earthy" realism in this book that is also profoundly spiritual and biblical. In speaking of happiness, Piper isn't naïve, nor is he oblivious to heartache, disappointment, and pain. But he is confident in the goodness of God and the trustworthy nature of his promises. Did reading this book make me happy? Well, yes, it did! Highly recommended.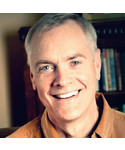 Who of us doesn't want to be happy? But happiness is hard to find and hard to hold on to. Barnabas Piper's new book, guides us gently away from frowning religiosity and away from giggly frivolity. Barnabas helps us toward Jesus, who overflows with happiness on offer to disappointed people who are trying to figure life out—which is every one of us.