Wonderfully Made (DVD)
Enjoying life with God's precious gift
Seven short sessions on DVD presented by Mary Winter to encourage mothers with small children.
Part of the Wonderfully Made series.
New mums need no convincing that their children are wonderfully made. But there are a whole heap of challenges that come with caring for young children—tiredness, loneliness, relationship stress to name a few.
Many churches have large and well attended groups for mothers and their children to support them through these stressful years, but find it more difficult to find ways of sharing the good news of the gospel to them.
Wonderfully Made is an innovative approach to this dilemma. Short video sessions connect with stressed parents where they are at—with the problems and questions that come with small children. There is practical advice in each session on being a new parent, and sympathetic stories from young mums.
But each session also points to a greater reality—the God who made us, our children and is a parent himself! The short talks by Mary Winter introduce us to the big ideas of who we are and why we are here from the early chapters of Genesis, and provokes discussion that will lead on to deeper thinking about God.
The seven sessions on this DVD will help you support new mothers and carers as they adjust to life with small children, and introduce them to the big themes of the gospel message.
Contents
1. Questions
2. Image
3. Creativity
4. Rest
5. Relationship
6. Communication
7. Spoiled
Extras
Specification
| | |
| --- | --- |
| Author | Mary Winter |
| ISBN | 9781910307182 |
| Format | DVD video (Amaray) |
| Dimensions | 138mm x 187mm x 7mm |
| Language | English |
| No. of studies | 7 |
| Publisher | The Good Book Company |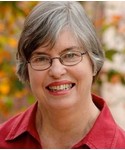 If you have run a Toddlers' Group, you will know that one of the big challenges is how to make them more than a fun morning for the children. Mary Winter has provided us with an easy way to start a discussion about how God has "wonderfully made" us. They show that none of us is here by accident, even though we might have been a surprise to our parents! 
I wish this course had been around when I was beginning my parenting journey.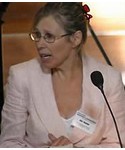 Toddler groups present a small but significant window for bridge-building with the local community, but so much more could be done with and for people at this most vulnerable and insecure period of their lives—and that is just the parents. This brilliant collection of short, sensible and practical sessions provide a user-friendly tool for many such groups. Most parents love talking about their children and that is where these sessions begin, but the material gently and fearlessly takes parents to the good and bad news about children, and about us: a gospel opportunity on a plate.
I absolutely love this material and cannot wait for the next opportunity to use it. I think it is a fantastic first step before people are ready for Christianity Explored.

Wonderfully Made is not only accessible but engaging, good for discussion and has just the right balance of Bible, questions and real life parents sharing their experience with humility and a good dose of humour!