Talking Points: Abortion
Christian compassion, convictions and wisdom for today's big issues
Helps Christians to navigate the highly politicised issue of abortion in a society with competing values.
Our culture is locked in a battle between two opposing worldviews on abortion. How can we help those who are struggling with the emotional and spiritual fallout from abortion? How should Christians advise those who are feeling pressure to abort their child? What should we be saying in the public arena, and how should we conduct ourselves in conversation?
In this short book, Lizzie Ling and Vaughan Roberts survey the Christian worldview and help us to think biblically, speak wisely and act compassionately as we engage with the people, the questions and the heartache surrounding abortion, in a society with very different values.
Dr Lizzie Ling was a GP for many years, and worked in Southern Africa for over 10 years supporting local churches as they cared for those affected by HIV/AIDS. Vaughan Roberts is the pastor of St Ebbe's church, Oxford, and an author of many books, including the other books in this highly regarded 'Talking Points' series that help Christians think, talk and relate to others with compassion, conviction and wisdom about today's big issues.
Contents
Introduction
1. Where are we?
2. Who are we?
3. When are we?
4. Convictions
5. Consequences
6. Compassion
Discussion guide
Extras
Specification
| | |
| --- | --- |
| Author | Dr Lizzie Ling, Vaughan Roberts |
| ISBN | 9781784984434 |
| Format | Paperback |
| First published | April 2020 |
| Dimensions | 110mm x 178mm x 7mm |
| Language | English |
| Pages | 112 |
| Publisher | The Good Book Company |
There has not been a more divisive social issue in the west in the last half-century than the issue of abortion. For those of us who care about human dignity and see humanity in the unborn, this is a fight worth having. And yet as we advocate for the life of the unborn, we also advocate for the flourishing of the mother. The abortion industry preys on both child and mother and leaves a trail of sorrow. This book skillfully, simply, and biblically helps believers think through the complexities of the abortion debate and offers the gospel as the only hope for reconciliation and redemption. It will help God's people engage the issue with compassion and courage and will motivate a new generation to speak up for the most vulnerable.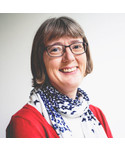 Abortion is an emotive topic. The debates are often polarised, the soundbites frequently clouding the facts, and along the way real people, in real pain are left reeling. But what does the Bible actually say about abortion? And how can we apply God's word well to the context of our 21st century world? Ideal for those just beginning to think through the subject, this short book, with it's helpful case-studies and discussion guide, will fuel reflection on key passages and the world around. A much-needed, biblically-faithful introduction that will enable us all to begin to grapple with our culture, our conflicts and our call to live for Christ.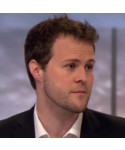 There is no book more needed by the UK church than this. With 1 in 3 women experiencing an abortion, we are letting them down if we carry on ignoring this issue. Ling and Roberts offer the perfect start for our discussions, with deep learning and clarity. And most importantly, it is soaked in the compassion, grace, hope and love of the gospel.