Same Sex Relationships
Classic wisdom from John Stott
Biblical wisdom on same-sex relationships explained with care, wisdom and compassion.
"John Stott remains a compelling and urgent voice in today's discussions about human sexuality"
Sam Allberry
Speaker, Ravi Zacharias International Ministries; Author, "Is God Anti-Gay?"
What does the Bible say about same-sex relationships? How should Christians think about this divisive and heartfelt issue? And what of those who are caught in the crossfire: the brothers and sisters who experience same-sex attraction, but are committed to being faithful to the teaching of scripture and resisting it?
In this revised, updated and extended edition of the classic chapter from Issues Facing Christians Today, the late John Stott lays out the biblical position on same-sex relationships with care, wisdom and compassion.
In addition to Dr Stott's timeless Biblical wisdom, there are forewords by Dr John Sentamu, (the Archbishop of York) and Dr Mark Labberton (President of Fuller Theological Seminary), a helpful preface by the editor, Sean Doherty, testimonies from same-sex attracted Christians and questions for reflection and discussion.
Contents
Foreword by John Sentamu, Archbishop of York
Foreword by Mark Labberton, Fuller Theological Seminary
Editor's Preface by Sean Doherty
1 Introduction
2 The Incidence of Homosexuality
3 Asking the Key Question
Real Lives: Jeanette's story
4 The Biblical Prohibitions
5 Sexuality and Marriage in the Bible
6 Contemporary Arguments Considered
Real lives: Graham's story
7 Faith, Hope and Love
Real lives: Ed's story
Free extras
Specification
| | |
| --- | --- |
| Contributors | John Stott, Sean Doherty |
| ISBN | 9781784982652 |
| Format | Paperback |
| First published | September 2017 |
| Dimensions | 127mm x 198mm x 7.5mm |
| Language | English |
| Pages | 96 |
| Publisher | The Good Book Company |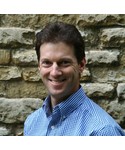 Vaughan Roberts
Pastor, author and President of The Proclamation Trust
I found these words deeply compelling when I first read them as a very young Christian, just coming to terms with my sexuality, and they remain so today. There is no better short presentation of the Bible's teaching marked, as always with John Stott's writing, by faithfulness, clarity and compassion.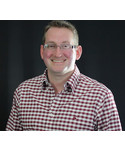 Sam Allberry
Speaker, Ravi Zacharias International Ministries; Author, "Is God Anti-Gay?"
John Stott remains a compelling and urgent voice in today's discussions about human sexuality, and so it is wonderful to have his work refreshed and available to the church in this format, alongside stories that underline how God's timeless word continues to bring goodness and flourishing.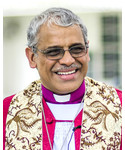 Rt Rev Rennis Ponniah
Bishop of Singapore
When it comes to combining truth and love, without diluting either, few can match John Stott. This freshly-edited book carries both the theological clarity and warm, practical wisdom Christians need to form firm convictions about the subject, to live faithfully under God's Word and to relate winsomely to those mired in the murky waters of same-sex relationships.
Same-sex relationships
Wallace Benn, Church Society, October 26th 2018
I am delighted to see this gem of biblical reasoning from John Stott being reissued again. It might have been possible, with the passing of time and the addition of new material written by people like Martin Davie, Kevin DeYoung, Jonathan Berry & Rob Wood, Ed Shaw, Sean Doherty, and others, for this wonderful little book to have been forgotten.... continue reading
"Superb process from order through to delivery"
Superb service. Website easy to use to find what I wanted and fulfilment in line with promised delivery
"Interesting"
Very informative and interesting!
"What a great book from John Stott"
The contains is refreshing. Give me a new horizon to face a LGBT movement in my church. However the physical of the book is not carefully made. Pages have fallen after a couple days.
"very good"
Very thoughtful, from the heart. In the style it is written, it is good to use for highly educated people as well as anyone. And has a great approach to the problem, showing both sides of the debate and never leaves doubt that we talk about really people. I especially appreciated that he is not over estimating the issue, but looks at it realistically.
A good resource as a base on how to approach people with same-sex attraction in our churches today.
Thanking for the editing and feeding it with new data.
"Excellent"
Well written originally, with an excellent update. Clear theology and analysis of the issues. Empathetic and compassionate.