Numerous voices tell us constantly that there is no such thing as impossible. You can do whatever you want to do and you can be whatever you want to be. And this extends to obeying God's commands.
Many of our problems in living for Jesus stem from the root problem that we think we can do it. We think that we have the power within us. We are told we can do it. We know we are supposed to be able to do it. If we aren't able to do it there is something wrong with us. So we all pretend we are doing it when deep down we know we aren't.
That is the madness of our lives. It is the slavery of the impossible.
This book shows us that embracing the impossibility of our own obedience leads not to despair, but to true freedom as we look to the God who can do all things:
"With man this is impossible, but not with God; all things are possible with God." (Mark 10:27)
Author Jonty Allcock looks at eight impossible commands and four steps that will help us depend on God, bringing us to spirit-led obedience – I can't, I'm sorry, Please help, and Let's go!
Contents
By impossible, I mean impossible
Lazarus, come out
Four steps
Impossible commands:
1: Love God (with all your heart, soul, strength, mind)
2: Rejoice in the Lord always
3: Don't be afraid
4: Be perfect
5: Devote yourself to prayer
6: Love one another
7: Give cheerfully
8: Serve wholeheartedly
9: Keep meeting together
10: Make disciples
Extras
Specification
| | |
| --- | --- |
| Author | Jonty Allcock |
| ISBN | 9781784983338 |
| Format | Paperback |
| First published | 2019 |
| Dimensions | 129mm x 198mm x 14mm |
| Language | English |
| Pages | 192 |
| Publisher | The Good Book Company |
Here is an encouraging and digestible book about obedience! Grounded in Bible truth, these chapters give not just an argument but a call that's clear and full of hope. The biblical path to obedience is plainly laid out, with the necessary first step: "I can't." But what a blessing to consider the subsequent steps that in fact lead us to obey: "I'm sorry"; "Please help"; and "Let's Go." I'm grateful for this call to follow the Lord Jesus with joyful obedience.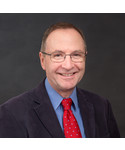 This is one of those unusual Christian books that speaks with the earthy voice of the practical pastor and—at the same time—with the careful tones of the skilled theologian. So much good and meaty theology informs the realistic practicality! I hope this book will prove widely useful.
There are usually two human responses to the difficult commands of Scripture: we come away either overwhelmed or dismissive. Either we despair at the way we fall short or try to water them down so as to fit our most comfortable behavior. But this book offers a different way—a more biblical way. God did intend for us to obey, otherwise he wouldn't have repeatedly told us to do these things. And yet he has always provided a way, in Jesus, for us to fulfill what seems impossible. This book is exactly what Christians like me need, who both see our inadequacies and God's tall orders. Jonty Allcock offers a pathway of grace-fuelled obedience, a pastoral word to the tired, discouraged, lazy, and indifferent. God's people need this word and God has raised up this pastor and this book to be that word.