Faker
ebook
How to live for real when you're tempted to fake it
How to be free from the pressure to pretend
Part of the Turn upside down series.
"Short, punchy, dignified, well-written, and full of silly but interesting Wimpy-Kid-style illustrations, Faker is an excellent little book"
Tim Challies
Blogger and author
Have you ever felt like a faker? Facebook, Twitter and Instagram allow us to paint beautiful pictures of our lives. But many of us feel like fakers. If people really knew who we were, what would they think? Would they still care?
What would life look like if we stopped pretending?
This book not only explores that question, but provides the thrilling answer found in a short story told 2,000 years ago.
This richly illustrated book for teens and older brings the power of this exciting story to bear on our modern lives.
Contents
Introduction
1. The problem of being a wallflower
2. The faker roller coaster
3. Dangerously good
4. The walking dead
5. Looking under the hood
6. Unfreezing a frozen heart
7. God's love: "real"
Epilogue
Free extras
Specification
| | |
| --- | --- |
| Age range: | 13 - 19 |
| Author | Nicholas T McDonald |
| ISBN | 9781909919440 |
| Format | eBook |
| Language | English |
| Pages | 80 |
| Publisher | The Good Book Company |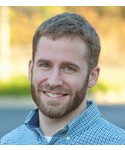 Brian Cosby
author of Giving Up Gimmicks: Reclaiming Youth Ministry from an Entertainment Culture
Nicholas McDonald's Faker is a fast-paced and humorous exposure of how many of us live every day--faking it. It will make you both uncomfortably honest and honestly comfortable as he takes you through the dangers of pretending and performing as well as the balm of gospel remedies. If you want to be challenged and encouraged in the freedom of living 'real,' take up and read!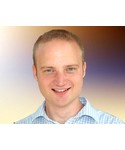 Jonty Allcock
Pastor, Speaker and Author of Lost, Hero and Fearless
This is a great book. I love the fact that Jesus sets us free from a constant life of pretending to be something we are not. And I love the fact that this book helps us see it more clearly.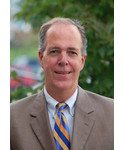 Richard Lints
Andrew Mutch Distinguished Professor of Theology, Gordon Conwell Theological Seminary
This is a terrific little book. What makes it so helpful is the sheer honesty with which McDonald writes. It's got such a light touch that disarms the defensiveness that inevitably arises when we start trying to be honest about ourselves.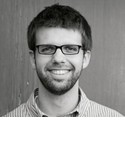 Faker
Stephen Altrogge, The Blazing Center, September 15th 2015
Nicholas MacDonald's new book, Faker: How to live for Real When You're Tempted to Fake It is a fantastic little resource for students, either high school or college. I say little because it's only about 70 pages long and completely not overwhelming or intimidating. He writes personably and shares plenty of anecdotes to connect well with readers.... continue reading
Are You a Faker?
Mathew Sims, The Gospel Coalition, April 11th 2015
In his book Faker: How to Live for Real When You're Tempted to Fake It, McDonald tackles the core issues of identity and being real. He does so in a way that's approachable for your average preteen to early college-age youth.... continue reading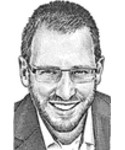 Faker
Tim Challies, Challies.com, December 15th 2015
Short, punchy, dignified, well-written, and full of silly but interesting Wimpy-Kid-style illustrations, Faker is an excellent little book and one your teens (or perhaps even you) will benefit from.... continue reading