Faithful Leaders
and the Things That Matter Most
Explore the things that really matter for a successful ministry.
"Well done, good and faithful servant." Every ministry leader wants to hear these words when they meet their Lord. But what does successful ministry look like?
There are many books on leadership strategies and church structures, but this one looks at what matters most: the character and attitude of church leaders. It recognises that the spiritual health of the church leaders in large part determines the spiritual health of the congregation and therefore the success of the ministry.
In this short, punchy, challenging and at times surprising book, Rico Tice draws on decades of experience in church leadership to call fellow pastors and others with oversight of areas of church ministry to define success biblically, fight their sin, lead themselves and serve their churches.
A must-read on pastoral leadership for pastors, elders, worship leaders, youth leaders and anyone else with a leadership role in church ministry.
Contents
Introduction
1. Define Success
2. Fight Your Sin
3. Lead Yourself
4. Serve Your Church
Free extras
Specification
| | |
| --- | --- |
| Author | Rico Tice, Alistair Begg |
| ISBN | 9781784985806 |
| Format | Paperback |
| First published | March 2021 |
| Dimensions | 129mm x 198mm x 7.1mm |
| Language | English |
| Pages | 112 |
| Publisher | The Good Book Company |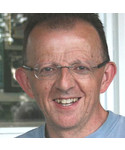 Gary Millar
Principal, Queensland Training College, Australia; Author, Need to Know
This book is timely, realistic, honest, searching and relentlessly biblical. Above all, I found it searingly challenging in a way which moved me to take action in my own life. We don't just need to read Faithful Leaders but to live it.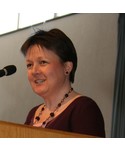 Carrie Sandom
Director of Women's Ministry, The Proclamation Trust
I suspect many of us, not just church leaders, spend too much time chasing after success in the eyes of the world (whatever that might be) instead of pursuing faithfulness in the eyes of the Lord. This book is a helpful and much needed corrective.
J.D. Greear
President, the Southern Baptist Convention; Pastor, The Summit Church, Raleigh/Durham, North Carolina
Faithful Leaders focuses on two of the most neglected yet most crucial dimensions of leadership: character and godliness. In the plethora of 'how to' books, this book offers a compass—or a lifeline—to active Christians struggling with discouragement and defeat.