The Garden, the Curtain and the Cross
The true story of why Jesus died and rose again
Teach children why Jesus died and rose again and why that's the best news ever.
Teach children why Jesus died and rose again and why that's the best news ever.
This beautiful hardback Bible storybook for 3-6 year olds takes children on a journey from the Garden of Eden to God's perfect new creation. It is a gospel presentation that focuses on the significance of the temple curtain. God said "because of your sin you can't come in", but the moment the curtain tore in two, everything changed.
Children will learn that Jesus breaks down the barrier of sin between us and God so that we can enjoy him for ever.
Stunningly illustrated by Catalina Echeverri, author and illustrator of several bestselling children's books and all the books in the 'Tales that Tell the Truth' series from The Good Book Company.
Written by Carl Laferton, author of Christmas Uncut and Original Jesus and Editorial Director of The Good Book Company.
This beautifully produced and biblically faithful book makes a perfect gift.
There is also an accompanying Easter Calendar with family devotions which takes a more in depth look at the passages that underpin the storybook.
Also check out our full size images to use in presentations if reading to a large audience, the colouring and activity book and the free word search and colouring sheet that you can download from the bottom of this page.
Extras
Specification
| | |
| --- | --- |
| Age range: | 3 - 6 |
| Author | Carl Laferton, Catalina Echeverri |
| ISBN | 9781784980122 |
| Format | Hardback |
| First published | September 2017 |
| Dimensions | 220mm x 260mm x 10mm |
| Language | English |
| Pages | 32 |
| Publisher | The Good Book Company |
Faithful, theologically rich children's books are a rare treat in Christian publishing. Laferton has provided us one of the best little treatments of biblical theology available for parents to read to their children. The Garden, the Curtain, and the Cross not only teaches children stories in the Bible but the story of the Bible - one that culminates in the atoning work of Jesus Christ who gives broken sinners access to God. This book is a tremendous resource for parents and children who want to better understand the grand storyline of Scripture.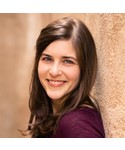 I am so excited about this book! It is colorful, engaging, and creative, and that's just the icing on the cake! Our children receive invitations to participate in many different stories—stories of who they are, their purpose, and what God is like. The Garden, the Curtain and the Cross is a brilliant re-telling of the one story that rules all other stories. I cannot commend this book highly enough. Read it to your children, give it to your neighbours, and talk about what it means to live in light of the fact that the curtain has been torn.
This is quite superb. Beautifully written and illustrated, this tells the story of the gospel so captivatingly that little ones will want to read it again and again. I'm sure it will win many young lives to Christ.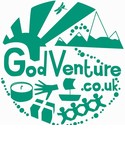 "Stunning artwork"
Victoria, GodVenture, February 29th 2016
It's both a fresh way of telling the Easter story as well as good way to share the meaning of the cross.... continue reading
"Remarkable"
Megan, Redeemed Reader, October 3rd 2016
This remarkable picture book beautifully depicts the creation-fall-redemption story in a way that is fresh if you already know it, and clear if you don't.... continue reading
"Exceptional"
Catherine Brookes, Mum in Zone One, February 2nd 2016
I think Carl Laferton has done an exceptional job of simplifying an essential truth which could easily come across as very complicated … He makes articulating doctrine seem like child's play.... continue reading
"Fantastic and engaging."
A fantastic book that engages the reader (young or old). It clearly links key events in the Bible showing how and why they matter. We often read this book with our children and have given many copies to friends and family as well.
"Fantastic thanks"
(Review written for 'Download the full size images - The Garden, the Curtain and the Cross')
We've loved this book for a long time now and the pictures, with all the colour and charm and detail to be explored, are brilliant. I bought the picture file when I needed to teach it in Sunday school, and having the pictures was so helpful for the teaching. Thank you!
"Brilliant"
I recently gave this to my nephew (soon 6) and niece (soon 3), from a Christian home, and apparently they love it! I heard about Catalina Echeverri's work through friends and have since bought a number of her books as gifts. The books are faithful to God's word and look beautiful. They're a wonderful gift for both Christian and non-Christians, from whom I've had very positive responses.
"Excellent"
I bought this book as a gift for my grandsons at Easter and then discovered that they already had a copy and loved it. It is excellent, engaging and communicates the truth of Easter.
"Great"
Used this for school values club...amazing they understood and asked questions ...the big cross really stood out and get the children to a a point of clarity