The Christmas Promise
Hardback gift edition
A captivating retelling of the Christmas story, showing how God kept His promise to send a new King.
Part of the Tales that Tell the Truth series.
Superb illustrations by Catalina Echeverri and faithful, Bible-centred story-telling by Alison Mitchell combine to make this a book that both parents and children will love.
A long, long time ago – so long that it's hard to imagine – God promised a new King. He wasn't any ordinary king, like the ones we see on TV or in books. He would be different. He would be a new King; a rescuing King; a forever King!
This book helps pre-school children discover exactly how God kept His Christmas Promise.
Other products in The Christmas Promise range include:
• Board book for 2-4s
• Colouring and Activity Book
For older children, there is an Advent Calendar including 32-page book of family devotionals
Extras
Specification
| | |
| --- | --- |
| Age range: | 3 - 6 |
| Author | Alison Mitchell, Catalina Echeverri |
| ISBN | 9781910307113 |
| Format | Hardback |
| Dimensions | 227mm x 268mm x 9mm |
| Language | English |
| Pages | 32 |
| Publisher | The Good Book Company |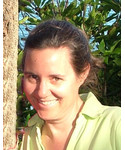 The Christmas Promise is an engaging blend of the Christmas accounts from the Gospels of Matthew and Luke. It helpfully reinforces a clear picture of Jesus as the rescuing King. Captivating illustrations give children lots to observe and convey the emotional elements of the story. The book could be used by parents or teachers as a springboard to discussions about why Jesus came into our world, and the Scripture references provided at the end are useful. I look forward to seeing more books from this author/illustrator team.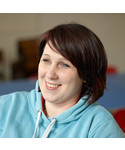 What a fantastic fun and fresh retelling of the Christmas narrative! The fulfilment of God's promises for a new King, a rescuing King, and a forever King are brilliantly presented, through beautiful illustrations, simple and repetitive yet faithful text, and the catchy 'whoosh' of the angel. Children and parents will love this book!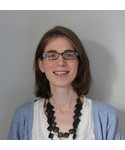 I was so excited to read a retelling of the Christmas story that is engaging for young children and faithful to the Bible without bizarre additions. This beautifully illustrated and detailed book takes even the youngest children to the heart of the true Christmas story.