Galatians For You
For reading, for feeding, for leading
Timothy Keller's expository guide to Galatians will excite ordinary Christians in their faith and equip teachers and preachers in their work.

"Galatians is all about the gospel - the gospel all of us need throughout all of our lives. It's dynamite, and I pray that its powerful message explodes in your heart as you read this book."
Tim Keller
First in a new series of expository guides to the Bible, Timothy Keller's Galatians For You walks you through the book of Galatians, showing how the gospel message changes the whole of our lives.
Combining a close attention to the detail of the text with Timothy Keller's trademark gift for clear explanation and compelling insights, this resource will both engage your mind and stir your heart.
Download the trailer with Tim Keller here (right click and save as to download)
"Galatians is all about the gospel - the gospel all of us need throughout all of our lives. It's dynamite, and I pray that its powerful message explodes in your heart as you read this book."
- Timothy Keller
Galatians for You is a uniquely flexible resource. It can simply be read as a book; used as a daily devotional, complete with reflection questions; or utilised by anyone who has a teaching ministry, to help small-group leaders understand and apply the text, and to give preachers helpful ways of connecting timeless Bible truths to today's world.
Galatians for You is designed to work alongside Gospel Matters, Timothy Keller's Bible study resource for small groups and individuals.
Contents
Series preface
Introduction to Galatians
1. The Uniqueness of the Gospel 1:1 - 9
2. God's Amazing Grace 1:10 - 24
3. Gospel Unity 2:1 - 10
4. Living in Line with the Gospel 2:11 - 21
5. You Never Leave it Behind 3:1 - 14
6. The Law in the Gospel Life 3:15 - 25
7. Children of God 3:26 - 4:7
8. Two Religions, Two Ministries 4:8 - 20
9. Grace to the Barren 4:21 - 31
10. Gospel Freedom 5:1 - 15
11. Gospel Character 5:16 - 25
12. Gospel Relationships 5:26 - 6:5
13. Sowing and Reaping 6:6 - 18
Glossary
Appendix
Bibliography
Extras
Specification
| | |
| --- | --- |
| Author | Timothy Keller |
| ISBN | 9781908762344 |
| Format | Paperback |
| Dimensions | 135mm x 216mm x 13mm |
| Print size | 9pt |
| Language | English |
| Pages | 208 |
| Publisher | The Good Book Company |
Other information
Find out what others are saying about 'Galatians For You' here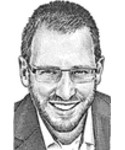 Galatians For You
Tim Challies, Challies.com, February 27th 2013
With all the talk of being gospel-centered today, this book takes us to Galatians and clearly, helpfully illustrates exactly how Paul called on the people he loved to center their lives and their church upon the gospel.... continue reading
"Great study "
We are using this book along with the bible study book of the same name. We've stopped reading the book as it will pre empt the study guide. It's a fantastic start for me so far I would thoroughly recommend it and I'm only on week one! Eye opener Thank you.
"I highly recommend this book"
Clear, passionate, compelling study of Galatians. Timothy Keller gets to the heart of the gospel message. When you add anything at all to the all-sufficient work Christ you lose the point of the gospel and betray the Lord. Keller also shows us the heart of Paul and his desire to keep his readers rooted in Christ and free from erroneous teaching.
"Excellent"
Clear and succinct. Really helpful in preparing for a teaching series through Galatians.
"A book that you should not miss this year!"
I'm using this book together with my staff team and student leaders in a para-church organization we are in. This book fits perfectly to our focus and direction for our ministry and I believe it will help us to have a clearer and deeper understanding of the gospel. :)
"Ideal"
Want to understand grace? ...this book is Ideal! Each chapter is thoughtfully broken into 2 parts, really well suited to being read a part a day. I found myself eagerly chomping through it in no time with definite positive results.
"Delighting in God's Grace"
Any book which helps my heart to delight in God's marvellous grace has got to be worth me buying. Even moreso when that book takes me into the Bible to discover reasons for such joy; together with the assurance of God's salvation; the privilege of belonging to Him and the transformative work of His Holy Spirit. I used it to read through Galatians in my devotions, and hugely benefited from it. The layout of he book aided this by breaking down the comments on each passage into two shorter sections.

Commentary on the text was thorough, while engaging throughout with the gospel's challenge to both the religious and the irreligious, together with the analysis of sin as idolatry. Sometimes this flowed from the text, other times it was framework alongside the text. Helpful. Stretching. Inspiring. Well written. Highly recommended!
"highly recommend it"
I would highly recommend it for new believers who want to study the bible, but don't know where to begin. Keller's approachable language, coupled with the useability of the layout, make it a wonderful tool for both new believers, or for those who have read books about the bible, or collections of devotional thoughts, but have infrequently (or never) walked verse by verse through an entire book of the bible.
"unable to put it down"
I loved Galatians For You, and am excited to see what's next in the series. I highly encourage you to check it out. Grab a copy and read it. You may end up like me, unable to put it down.
"perceptive interpretation"
Keller deftly balances commentary with perceptive interpretation and application in a way that makes this a useful guide for people at all levels of familiarity with Scripture. I will certainly draw on it when I prepare lessons on Galatians.
"clear and accessible"
Keller unpacks the text verse by verse. His writing is clear and accessible… Galatians For You would be a valuable resource for anyone who needs to be reminded of the gospel. This book could be used for personal Bible study, group study, or family devotions.