Where is God in a Coronavirus World?
How belief in a loving and sovereign God helps us to make sense of and cope with the coronavirus outbreak.
We are living through a unique, era-defining period. Many of our old certainties have gone, whatever our view of the world and whatever our beliefs. The coronavirus pandemic and its effects are perplexing and unsettling for all of us. How do we begin to think it through and cope with it?
In this short yet profound book, Oxford mathematics professor John Lennox examines the coronavirus in light of various belief systems and shows how the Christian worldview not only helps us to make sense of it, but also offers us a sure and certain hope to cling to.
Here's why John Lennox wrote the book:
"This book consists of my reflections on what we are experiencing right now. I started writing it a week ago, and things have changed quickly since then and no doubt will do again...I would invite you, the reader, to view the book like this: we are sitting in a coffee shop (if only we could!) and you have asked me the question on the book cover. I put down my coffee cup and attempt to give you an honest answer. What follows is what I would try to say in order to convey some comfort, support and hope."
 
John Lennox is an Emeritus Professor of Mathematics at the University of Oxford and Emeritus Fellow in Mathematics and the Philosophy of Science at Green Templeton College. He is also an Associate Fellow of the Said Business School and an Adjunct Lecturer for The Oxford Centre for Christian Apologetics. He has been part of numerous public debates defending the Christian faith against well known atheists including Richard Dawkins, Christopher Hitchens and Peter Singer.
Contents
Introduction
1. Feeling Vulnerable
2. Cathedrals and Worldviews
3. Can Atheism Help?
4. How Can There Be Coronavirus If There Is a Loving God?
5. Evidence of Love
6. The Difference God Makes
Postscript
Free extras
Specification
| | |
| --- | --- |
| Author | John Lennox |
| ISBN | 9781784985691 |
| Format | Paperback |
| First published | April 2020 |
| Dimensions | 110mm x 178mm x 6mm |
| Language | English |
| Pages | 64 |
| Publisher | The Good Book Company |
Also available in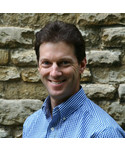 Vaughan Roberts
Rector of St Ebbe's Oxford, UK; Director of the Proclamation Trust
Which of us hasn't been confronted with urgent and deep questions as we have faced the threat of the coronavirus? John Lennox's engaging and profound book will help both committed Christians and the open-minded of any faith or none find answers from the Christian faith that provide both perspective and hope.
Dr David Cranston
Associate Professor of Surgery, University of Oxford; Governing Body Fellow of Green Templeton College
In the last few months the world has changed. John has written a number of books but none before in the space of a week, as he has this one. Yet despite its brief gestation, this book puts the coronavirus pandemic into a historical, scientific, theological and personal perspective that will help all of us who are in the midst of this crisis to view the situation though a wider-angled lens.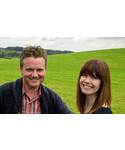 Keith and Kristyn Getty
Songwriters
A clear, compassionate and critical read for these times. This book will give those who believe renewed confidence in why they believe; and it will help those yet to believe to find the key answers they seek.
"Forensic examination"
(Review written for 'Where is God in a Coronavirus World? (ebook)')
As one expected from Mr Lennox. A forensic examination of a question many folk have been pondering - myself included. It is short book with no frills. Helpful insights during this time of lockdown.
"Stimulating but ducks the tougher issues of both natural and moral evil."
I learnt much from this book about science and nature, and its introduction to Christian thinking will help many who are new to this area. But as a discussion of evil it falls short. No serious account of the problem of "natural evil" can afford to omit the Second Law of Thermodynamics as Lennox does. Nor can any proper Christian account of "moral evil" omit any mention of the devil (Lennox's Garden of Eden does not even contain a serpent!), and the fact that the reason why Christ appeared was to destroy his works (1 John 3:8) - not just to counter human sinfulness as is commonly suggested today. To omit this is to fail to give the full presentation of the Christian worldview which the commendations lead us to expect. Hence the claim that Lennox avoids "ducking the issues" is a considerable exaggeration. But those to whom that is not a concern will find it a stimulating read.
"An inspiring little book"
A great way to spread the Good News to non-believers, and to encourage believers. Bought a box full so that they can be spread around.
"Great Book"
Having been recommend to buy and read this book,I was not disappointed by what I read inside,As a Christian we need to stand by what Our God can do in COVID 19,Also a lot of people have said they have meet John Lennox,All Christian's should read this book.The Price is AMAZING.
"A Great Read"
Found this book very helpful, I particularly enjoyed the C S Lewis quotes
"Excellent."
(Review written for 'Where is God in a Coronavirus World? (ebook)')
Excellent insight into a complex issue.
"A great book to give away!"
A very useful book to reach out to neighbours, friends, family members, and work colleagues in the current climate of fear and anxiety caused by the Coronavirus. A thinking person's book that points the way to the reality of the Christian hope.
"Book lives up to its title"
This little book is written by a thinking man and a spiritual man. As a street evangelist there are many good points in this book that will help me with those awkward questions on why a so called loving God allows bad things to happen. I finally found time to read it and as I finished it I restarted reading it right away. So much useful information in this little book and the issue of where God is in Corona Virus is examined from every angle. Well worth reading. I recommend it.
"Helpful insights into the problem of suffering"
Where is God in a Coronavirus World?
Some questions simmer below the surface all the time; when disaster or tragedy strike, they boil up to the top of our minds and we keep asking, Why? Why this suffering? How can a God of love allow this to happen – to me? To them?' We are living in a time when this question won't go away. Professor John Lennox has written this short book to help Christian believers and non-believers think through this perplexing issue. He writes clearly and accessibly, not giving definitive answers – no one can – but sharing insights into this problem which troubles so many, particularly at this time of bereavement, pain and financial struggle. It is well worth reading.
"Much needed"
John lennox''s book relating to covid 19 was sent to me promptly which helped with adapting & coming to terms with a different life style.