The Adventure of Christmas
25 Simple Family Devotions for December
Easy-to-use Advent devotional that the whole family can enjoy together.
These simple 10-minute family devotions for Advent, with graphic-novel-style illustrations, explore the Gospel accounts of the first Christmas in an engaging way, and will help families keep Christ at the heart of their celebrations.
With all the Bible passages and questions already laid out, you can lead these devotions without needing any extra time to prepare, making family devotional time an achievable joy, not an unrealistic burden. There are different sets of questions for 3-4s, 5-7s, 7-12s, teens and even parents, so the whole family can enjoy looking at the Bible together.
There is an accompanying Advent Calendar available.
Written by Ed Drew, author of the popular The Wonder of Easter and Meals with Jesus and the founder of Faith in Kids, a charity supporting children's-ministry workers and parents as they help children engage with Jesus through the pages of Scripture.
Contents
Introduction
What You Can Expect
Advent Calendar
25 Family Devotionals to Use During December
Free extras
Specification
| | |
| --- | --- |
| Age range: | 3 - 12 |
| Author | Ed Drew, Alex Webb-Peploe |
| ISBN | 9781784986520 |
| Format | Paperback |
| First published | October 2021 |
| Dimensions | 152mm x 229mm x 9mm |
| Language | English |
| Pages | 128 |
| Publisher | The Good Book Company |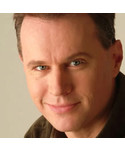 Colin Buchanan
Musician
'Wow!' That's what I thought when I stepped into The Adventure Of Christmas! Wow—it's such a well-thought-through and cleverly-designed guide for families of all ages! Wow—it's so easy to use! Wow—what wise and helpful and practical words! And this amazing adventure leads so beautifully and wonderfully to the biggest wow of all—the baby in the manger, our Saviour and King, Jesus!
Randall Goodgame
Slugs and Bugs; Author, Jesus and the Very Big Surprise
The Adventure of Christmas is a remarkable achievement. With captivating illustrations and a simple but compelling approach to storytelling, Ed Drew has written an inspiring Advent devotional, grace-filled and truth-soaked and entirely approachable. Each page from the Christmas story comes to life, and the questions and activities are thoughtful but not over-burdensome. I'm so grateful for this new doorway into Advent season with my family.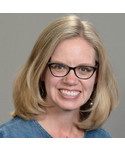 Cheryce Berg
Director of Children's Ministries, College Church, Wheaton
When you take a journey with children, you pack for every possibility. This devotional does just that as it walks families through the unchangeable map of Advent with questions and activities to engage even the most restless traveler.