Read This First
A Simple Guide to Getting the Most from the Bible
How to read and understand the Bible.
The Bible is the most extraordinary book you'll ever read; it's how God speaks directly to us and how his Spirit works to change us. But it can seem intimidating, confusing and even a little bit boring.
In this book, Gary Millar shows you that the skills you need to read the Bible are not beyond your grasp. In a warm, approachable style, he gives you the tools to read and understand the Bible for yourself, helping you move from confusion to confidence as you enjoy refreshment in God's word.
Whether you are a new believer and don't know where to start or you have been a Christian for a while but have never got into a regular habit of Bible reading, this book will equip you to get going. As you read the Bible, you will hear God speak, and you will be changed to be more like Jesus. Don't miss out!
Gary Millar is the Principal of Queensland Theological College in Brisbane, and head of The Gospel Coalition Australia.
Contents
Introduction
1. Why Bother with the Bible?
2. Learning to Read
3. What's the Vibe?
4. You Know What I Mean?
5. King Context
6. It's Not about Me (Although It Is)
7. Over to You
Appendix: What Is the Bible?
Recommended Resources
Free extras
Specification
| | |
| --- | --- |
| Author | Gary Millar |
| ISBN | 9781784986834 |
| Format | Paperback |
| First published | January 2022 |
| Dimensions | 129mm x 198mm x 11mm |
| Language | English |
| Pages | 128 |
| Publisher | The Good Book Company |
Richard Chin
National Director, AFES
If you want to be discipled by the voice of God more than the voice of this world, this book will help you greatly.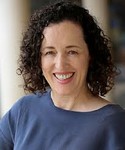 Jane Tooher
Lecturer in Ministry and Church History; Director, Priscilla and Aquila Centre, Moore College
Read This First gives readers simple steps to understanding God's word and gets their noses into Scripture by getting them to answer questions from the Bible. It works brilliantly for both mature Christians and those who are new to Christian things.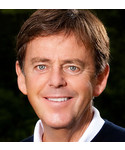 Alistair Begg
Bible Teacher, Truth for Life
I recently provided new believers with study Bibles filled with notes, maps, quotes, and explanations. Instead of finding it helpful, they were bewildered. If only I could have given them a copy of this excellent book. From now on I will definitely recommend that they read this first.