Christmas Uncut
ebook
What Really Happened and Why It Really Matters...
A funny and faithful retelling of the historical Christmas, showing why it matters today. Perfect for giving away.
"A humorous, piercing and above all truthful book that challenges our preconceptions of Christmas."
Rico Tice
Assistant Minister, All Souls Langham Place, founder of Christianity Explored Ministries
Scandal. Controversy. Massacres. Mystery... Christmas?
This is a book about the real Christmas; the one that has been lost by being turned into a children's nativity play. The one that's been buried under made-up details about donkeys and innkeepers and kings.
And this is a book about why what really happened at Christmas really matters today—about how these amazing events can transform people's lives and futures.
Short, funny, friendly and easy-to-read, Christmas Uncut retells the Christmas story, and explains the gospel message as it does so. Perfect for giving away to unbelieving family and friends, whether they think they know the Christmas story, or know that they don't; and ideal for giving away at the end of Christmas church events.
We have developed some Christmas Uncut themed promotional materials for evangelistic events. They are free to download and can be found under the 'Look-Inside' link on the left.
Contents
Introduction
1. Mary
2. The angel
3. The shepherds
4. The magi
5. Herod
6. Simeon
7. Jesus
What next?
Extras
Specification
| | |
| --- | --- |
| Author | Carl Laferton |
| ISBN | 9781908762504 |
| Format | Digital Download |
| Language | English |
| Pages | 64 |
| Publisher | The Good Book Company |
Other information
Find out what others are saying about 'Christmas Uncut' here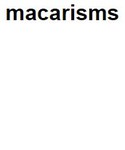 Christmas Uncut
Dave McDonald, Macarisms, December 12th 2012
This little book gets us beyond the commercialism and hype, the fiction and the fantasy, to the true message of the historical Christmas. Each chapter is divided into two parts: (1) what really happened, (2) why it really matters.... continue reading