I Forgive You
Finding Peace and Moving Forward When Life Really Hurts
Learn from the story of Joseph how to forgive, find peace and move forward, even when it's hard.
Life gets messy sometimes. When relationships break down and you're deeply hurt, it can feel impossible to move forward. But the Bible has wisdom for a way through.
Using the story of Joseph and his brothers as a model, author Wendy Alsup explores what repentance, forgiveness and reconciliation can look like, even in extremely difficult circumstances. Readers will see that peace, freedom and fruitfulness really are possible, even when certain things can't be fixed.
Readers will also be encouraged by the reminder of God's ultimate plan for reconciliation and can look forward to being part of it in the new creation.
Includes present-day examples and stories of lives transformed by the power of forgiveness, including the author's own struggles.
Contents
Introduction
1. Joseph Wept: The Pain of Loss
2. Our Greatest Need: God's Plan for Reconciliation
3. In the Middle: Living While Waiting
4. The Reckoning: Recognizing the Wrong
5. Judah's Turn: Repenting of Sin
6. Amazing Grace: Forgiving the Debt
7. Foundation Work: Repairing the Damage
8. Cracks of Gold: Restoring the Relationship
Conclusion
Free extras
Specification
| | |
| --- | --- |
| Contributors | Wendy Alsup |
| ISBN | 9781784986865 |
| Format | Paperback |
| First published | January 2022 |
| Dimensions | 135mm x 216mm x 11mm |
| Language | English |
| Pages | 128 |
| Publisher | The Good Book Company |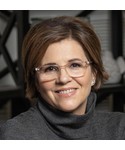 Nancy Guthrie
Author and Bible teacher
From the first page to the last, I read this book with a lump in my throat and sometimes tears in my eyes. I experienced what I think most readers will experience as they read it—a connection to its stories and truths as one who has both resisted extending forgiveness and needed to be forgiven. While admitting that it might take time and will likely be messy and complex, Wendy makes the miracle of grace required for forgiveness, confession, repentance, and release seem possible. This is the hope we all need to take a step forward.
J. Alasdair Groves
Executive Director, CCEF
This is an honest book. Alsup is not writing an abstract treatise on forgiveness and reconciliation, but has rather interwoven the deeply personal threads of her own story with a profound and extended meditation on the life of Joseph and his protracted reconciliation with his brothers. If you've been wounded and need a patient friend on the fragile path of redemption, I would highly commend I Forgive You.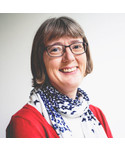 Helen Thorne
Director of Training and Resources, Biblical Counselling UK
In this fallen world, none of us are immune from hurt or hurting others. If we're honest, most of us find forgiveness hard. In this easy-to-read book, Wendy Alsup gives us space to wrestle with the complexity of forgiveness and encouragement to desire it. Our eyes are lifted to the God who is sovereign, gracious, and kind—and that's always a hope-filled place for a struggling Christian to gaze toward.
"Worthwhile read"
I found this book really helpful; it places forgiveness, "I forgive you", within a context, not merely a phrase that can be so emotive. It follows the journey of Joseph in Genesis, wronged by family and others he experienced his own dark times, for over two decades, before seeing breakthrough, starting with seeing a repentant Judah.

It doesn't answer all my questions, anyone who knows me will know I always have more questions than answers. But it does give a useful perspective about what forgiving might mean. I was motivated, so managed to read the book in a day, unusual for me, but it's language is easily accessible.
"wonderful"
It doesn't matter if you're male, female, believer, unbeliever, young, old. Every single person on this earth struggles with forgiveness. It is unnatural for us to forgive and our society has ingrained in us that forgiveness is weakness. So this book by Alsup is a refreshing point of view with a biblical foundation.
The book is structured with eight chapters, including an introduction and a conclusion:

- Joseph Wept

- Our Greatest Need

- In The Middle

- The Reckoning

- Judah's Turn

- Amazing Grace

- Foundation Work

- Cracks of Gold

The book covers the entire process of forgiveness: repentance, forgiveness, reconciliation. It uses the story of Joseph in Genesis as a support.

I appreciate Alsup's vulnerability in sharing her personal experiences and struggles with unforgiveness, journey to forgiveness, and practical steps to reconciliation. I also appreciate that she does not claim that forgiveness is a 5-step process but rather a unique, challenging, and rewarding journey for each person. Forgiveness would be an easy task if it were anything but and thus we would fail to learn anything of our Lord or others. She also doesn't sugar coat the seriousness of unforgiveness. There is deep conviction but also intense hope in each chapter.

Forgiveness is often a very difficult challenge, but Alsup helps us to realize the hope and reward we have in Christ.

I received a copy of this book from The Good Book Company in exchange for an honest review.
"Reframing how we approach forgiveness"
It almost seems inevitable that at some stage in our lives we will experience the pain of broken relationships. In some cases, we are the source of the hurt while in others we are on the receiving end. This theme of broken relationships is all the more tragic when we see it as a consequence of the rift that now exists between God and man because of our sin. The Gospel, however, shows us that forgiveness and restoration are not only possible in our spiritual lives, but also in hopelessly strained personal conflicts.

In "I Forgive You", Wendy Alsup provides an insightful look into the Biblical understanding of forgiveness by examining a very familiar Genesis narrative – the story of Joseph. By spotlighting key relational moments that many of us have overlooked, Wendy helps us to identify the source of division, the importance of identifying and repenting of sin, and the pathway to reconciliation.

It is rightly acknowledged that the road to forgiveness is a tough one and this book is careful not to provide overly simplistic solutions or glib remarks. From her personal accounts of navigating emotionally charged division in her church life, it is clear that she has a deep sympathy and care for those who yearn for things to return to how they once were.

I'm not entirely sure I align with every perspective presented in "I Forgive You", but I do believe that for many it will be a welcome source of refreshment in current turmoil. For others, it will greatly help to reframe how they approach conflicts in the future.
"Really Encouraging Read"
A book that feels both biblically faithful and pastorally-centred. Looking at the story of Joseph in Genesis, we see what it truly looks like to forgive, even when you have been badly wronged. For those of us who are trusting in Jesus, we have been forgiven beyond compare and we now forgive out of that grace. If you're struggling to forgive someone or feel in real need of someone else's forgiveness, this is a great start.
"Forgiveness is hard but possible"
Can things be repaired when deep hurts and wrongs are committed? Forgiving can be hard to do, but we have a great example in scripture of how that looks through the example of Joseph and his brothers (found in the book of Genesis.) In this book Wendy Alsup walks us through this beautiful story of forgiveness and reconciliation, along with her personal testimony.

Her transparency and vulnerability to share her struggles as a great way to see how she used the truths in scripture shown to help her to practically work through forgiving others. This will too give you hope for working through trials in your life where forgiveness seems hard.

This book does not include discussion questions, but I think it would be a good book to read with a close friend to bring about conversations on forgiveness. Do you have someone you need to forgive? Have you committed a wrong against someone and need their forgiveness? Start with this book and join Wendy as she journeys through how God helped Joseph forgive his brothers and how you can do the same by the same power.
"Encouraging, Challenging, Gospel-centered"
As always, Wendy Alsup has challenged and encouraged me with her new book "I Forgive You." She takes a detailed look at one of the most beautiful lessons on forgiveness in Scripture, the story of Joseph. Throughout her thorough exegesis of Genesis 37-50, she weaves her personal experiences with ambiguous loss, broken relationships, and physical pain and how God used all those circumstances to teach her both the cost and the immense blessing of forgiveness. Ultimately, she reminds the reader that Joseph's story, her story, and your story all point to THE story - the grand story of Christ's redemption and forgiveness toward his image-bearers.

"I Forgive You" will remind you of how much you have been forgiven and leave you thankful while urging you to reach further to forgive those who have harmed you for the glory of God.
"Biblical Look at Forgiveness"
I Forgive You is a book on what biblical forgiveness, repentance, and reconciliation look like set to the backdrop of the story of Joseph in Genesis 37-45. Throughout the book, Wendy pulls from her own life experiences to illustrate the need, power, and challenges of forgiveness in an authentic way.

If you have ever been betrayed or deeply hurt, this book will comfort and convict you. Without knowing me, Wendy made me feel seen. She did not write this for me, yet God ordained that it would end up in my hands. Wendy constantly points back to scripture throughout the book and utilizing very sound exegesis and heavily emphasizing the gospel.
"Very helpful."
I Forgive You by Wendy Alsup


"I forgive you. …...what do these words mean to you? Are these words you still long to hear? Are they the words you still struggle to say? Maybe they are the words you have heard but can't quite believe or the words you have said but still battle to really mean."


Wendy writes about her own journey to forgive and the forgiveness that she has seen from others that has touched her soul. She talks about divorce, spiritual abuse, and racism. She encourages us to do our very best to make reconciliation "as far as it depends on you" and as far as it is safe to do so. We are encouraged to look at our own hearts to see if we have to ask forgiveness from any one. 


This book digs into the life of Joseph and his own journey to forgiveness. There are questions about the complexities of the recores account that we will never know the answers to, but Wendy asks them. Many of the points she makes while dissecting the chapters of Genesis are very eye opening.  


This book would be a very helpful addition to anyone who is struggling to forgive and for anyone who clings to Joseph's story of forgiveness. It is a short 8 chapter book but is full of amazing advice and great nuggets of wisdom.