Teach Me To Feel
Worshiping Through the Psalms in Every Season of Life
Meditations on the Psalms helping women to express their feelings to God. Hardback with ribbon marker.
Many of us suppress our feelings because we're worried they are ungodly. Others of us are so led by our emotions that we let them dominate everything, including our faith.
In these honest, personal and uplifting meditations on 24 selected psalms, Courtney Reissig looks at emotions we all experience, ranging from shame, anxiety, and anger through to gratitude, hope, and joy. For each, she shows how the psalms give us permission to acknowledge how we feel before God, and how they can help us to use those feelings productively and faithfully.
This inspiring book will give women a language to cry out to God in order to help them process their feelings, as well as help them to grow in their faith. Can be used as a daily devotion.
Have a look at our new mini-series 'Conversations on the Psalms'. Useful for small groups. Releases every Tuesday in September 2020.
Contents
Introduction: How a Familiar Psalm Helped Me in My Fear
Includes Chapters For When You Feel…
Let down (Ps. 55)
Forgotten by God (Ps. 22)
Worthless (Ps. 8)
Grief (Ps. 31)
Envy (Ps. 73)
Anxious (Ps. 13)
Stuck Spiritually (Ps. 119)
Content (Ps. 131)
Grateful (Ps. 103)
Forgiven (Ps. 32)
Hopeful (Ps. 84)
Free extras
Specification
| | |
| --- | --- |
| Author | Courtney Reissig |
| ISBN | 9781784984441 |
| Format | Hardback |
| First published | January 2020 |
| Dimensions | 135mm x 216mm x 16.3mm |
| Language | English |
| Pages | 256 |
| Publisher | The Good Book Company |
Leni-Jo McMillan
Women's Network and Training, City Bible Forum, Perth, Australia
Today, we are told that "emotional intelligence" is essential for proper functioning in our personal and work lives. But can we rely on it? Courtney presents her readers with the richest possible source through which we may interpret and manage our feelings—namely, the psalms. Courtney helps us to praise and pray the psalms in the ups and downs of our own everyday experience now and through to the New Creation. Whether praising God or challenging sin, each chapter is a balm for the soul. I would have happily worked through another dozen psalms with Courtney!
Lauren Chandler
Author, Steadfast Love and Goodbye to Goodbyes; Songwriter
I've always had a difficult relationship with my emotions. I have suppressed them in shame, or I have let them loose with reckless abandon. Neither approach has served me well. This is why I appreciate Courtney Reissig's newest offering, Teach Me How to Feel. Through her own wrestle with emotions, she points us to the place where the Lord taught her how to feel them—the Psalms. I found great comfort in her words and the insight she brings to these ancient songs. There's nothing like a friend—modern or ancient—to tell us, "I've been there too."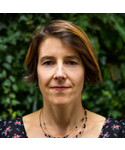 Linda Allcock
The Globe Church, London
This book comforted, encouraged and taught me so much. It had the rare quality of making me reach for my Bible, and I read each chapter with the Psalms open alongside. Courtney Reissig gives us keen insights learned through her own personal suffering, so her words are poetic: laden with meaning yet grounded in reality.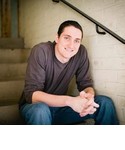 Teach me to feel.
Alistair Chalmers, Chalmers, December 30th 2019
This book is written specifically for women. Emotions are tricky things, they can override and take over or we can suppress them, neither is helpful.... continue reading
"You must buy this book."
I bought this for a friend, who found it a wonderful help and comfort.
"Really Helpful"
I love this book; I wanted to be friends with the author from the introduction. Her written style is so warm and winsome that you are immediately reassured that you are not in the battle alone.

I have a young baby and he had not afforded us much sleep when I first picked up this book. I was at the end of my rope and these devotional were like soothing balm on my soul. It pointed me to God's Word and in those sleepless nights I learnt Psalms 1 & 2 by heart. They have been an anchor for me when I continue to struggle and I (never thought I'd say this) thank God for those sleepless nights.

Enjoying a book whilst in the midst of sleep-deprivation is surely high praise indeed!

Cannot recommend highly enough.

Thank you, Courtney.