Explore july
Bible notes for adults
A sample back-issue of the Explore daily reading notes for evaluation purposes.
Part of the Explore series.
The sample issue provided is a back issue.
Many Christians find it difficult to regularly read the Bible. It can be quite a task to find one's way around such a large, diverse and ancient collection of writings. Some of the books in the Bible are historical, some are poetic, some are prophetic, some take the form of letters. The big question is - how does it all fit together?
The best way to find the answer is to adopt a pattern of daily Bible study and prayer. Not only does this give the reader more knowledge of the Bible, but more importantly it offers a chance to listen and hear God speaking personally to them through His strongest medium - The Word.
Explore gives you the opportunity to delve into areas of the Bible that have perhaps eluded you for years: the laws of Leviticus; the wisdom of Proverbs; the meaninglessness of Ecclesiastes; the pain and suffering of Job; the terrifying apocalyptic imagery of Revelation. Explore shows how the Old and New Testaments are linked and how God's promises of salvation for his people are fulfilled in Jesus Christ. It also challenges the reader every day to be more like Him.
Free extras
Specification
| | |
| --- | --- |
| Author | Tim Thornborough |
| Format | Saddle stitch |
| Dimensions | 148mm x 210mm x 5mm |
| Language | English |
| Pages | 90 |
| Publisher | The Good Book Company |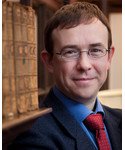 Dr Lee Gatiss
Director of Church Society
If you want reliable guides to lead you, with a light but faithful touch, as you work through and apply chunks of Scripture in your own life, there's no need to look any further than this wonderful series.
"A blessing!"
(Review written for 'Explore - 1 year subscription')
I have thoroughly appreciated Explore for some years now. Every morning I look forward to coming to God's word and reading your accompanying notes. I have found them to be such a blessing.
"A great daily touchstone with Bible prompts."
(Review written for 'Explore - 1 year subscription')
I look forward to my quiet time with Explore each day. It can lead to further Bible reading or just direct my thoughts and prayers.
"Helpful study notes."
(Review written for 'Explore - 1 year subscription')
These notes are mostly helpful in going deeper into the Bible passages and understanding what God is saying. Challenging at times!
"Excellent!"
(Review written for 'Explore - 1 year subscription')
"Explore" helps me reach into the more difficult books of the Bible and to understand God's message for me today.
"A wonderful way to study God's word each day."
(Review written for 'Explore - 1 year subscription')
Explore provides an excellent way to get closer to God. The daily bible study is thought provoking and practical, with guidance on how we can apply the learnings in our life and where to focus our prayer. I highly recommend this resource.
"These daily readings are great!"
(Review written for 'Explore - 1 year subscription')
I've been using these Bible readings for just over a year now, and really look forward to sitting down and working through them each day. I've been a Christian for many years, but I always get some fresh new insight each day from these notes. I like the balance of questions and commentary, and the way the readings are broken down into digestible chunks. I also like the community based around these readings on Facebook, a safe space to discuss the topics further and learn from, and share ideas with, others. I have learnt a great deal and look forward to continuing with them.
"Excellent Bible reading resource"
(Review written for 'Explore - 1 year subscription')
I really enjoy using the Explore daily Bible reading notes. The notes are informative and challenging, and help to open up Bible passages with helpful and thought provoking explanations. They help you to dig deep into the Bible.
"Essential daily reading"
(Review written for 'Explore - 1 year subscription')
In a class of their own (to my knowledge), I've never come across a set of Bible notes as clear, yet searching and engaging as Explore.
Instead of a one-page blessed thought you get encouragement to actually *read* the text—that is, not merely decipher the words and then read someone's little story explaining what they think it's all about, but searching questions about the verses you've read with explanations of details as needed. You get to dig up the Bible's treasure for yourself.
I've used quite a few Bible reading plans and notes in my time, but these I've been using for over a decade. I'd have to say, they've spoiled me for any others.
To my mind, Explore is essential daily reading to go with the most essential of all: the Bible itself.
"Growing in the knowledge of God"
(Review written for 'Explore - 1 year subscription')
Explore is a BIG help to keep on reading the Bible everyday, even when I'm feeling tired and not willing. Because it is always faithful to the scriptures, always pointing to Jesus and always encouraging, I've been enjoying to keep a Bible reading routine after years of struggling with it.
"Encouraging and informative"
(Review written for 'Explore - 1 year subscription')
I like these notes becasue they focus on the bible passage itself
and provide a framework for listening to what God is saying in the passage. It has been good to delve into some of the more difficult chapter in Daniel and the prophets recently to discover how God is speaking to us in these challenging times and challenges us to worship him more and follow him more closely. The Facebook Group is helpful for sharing thoughts and for questions