A Better Than Anything Christmas
Explore How Jesus Makes Christmas Better
Advent devotional helping your family get more excited about Jesus at Christmas than anything else.
A Better Than Anything Christmas is the second Advent devotional for families from Barbara Reaoch, author of the very popular A Jesus Christmas.
These daily devotions in the Gospels give a thorough investigation of why Jesus came. In the lead-up to Christmas, families will explore 25 reasons why Jesus came, and they will see that what Jesus gives us is better than anything else we could wish for.
Each day there is a passage to read together, questions to think about, an explanation and a prayer. There are also age-appropriate application questions, some for younger children and some for older children, as well as journalling space so that each family member can write or draw their own response to what God has shown them.
So why not set aside a little time each day in the run up to Christmas to look at God's word together with this inspiring and innovative resource?
Contents
Before You Begin
Some Useful Bible Words
Dec 1: Luke 1 v 26-33 - Jesus keeps all God's promises
Dec 2: Luke 1 v 34-38 - Jesus gives life purpose
Dec 3: Luke 1 v 46-52 - Jesus takes away our guilt and shame
Dec 4: Luke 1 v 53-55 - Jesus fills us with himself
Dec 5: Luke 1 v 11-17 - Jesus gives us a new heart
Dec 6: Luke 1 v 67-75 - Jesus sets us free to live for him
Dec 7: Mt 1 v 18-21 - Jesus gives us life forever
Dec 8: Luke 2 v 8-12 - Jesus gives us new wants
Dec 9: Luke 2 v 13-14 - Jesus is our Peace
Dec 10: Luke 2 v 15-20 - Jesus is our treasure
Dec 11: Luke 2 v 22-24 - Jesus is our Royal Robe
Dec 12: Luke 2 v 25-32 - Jesus gives us eyes to see God
Dec 13: Luke 2 v 33-35 - Jesus took our place to give us his
Dec 14: Luke 2 v 36-38 - Jesus is our Defender
Dec 15: Mt 1 v 22-23 - Jesus is with us and for us
Dec 16: Mt 2 v 1-6 - Jesus is our Forever King
Dec 17: Mt 2 v 9-12 - Jesus makes our heart his home
Dec 18: Mt 2 v 13-18 - Jesus loves us enough to warn us
Dec 19: John 1 v 1-5 - Jesus gives us his mind
Dec 20: John 1 v 1-3 - Jesus gives us his identity
Dec 21: John 1 v 4-5 - Jesus gives us light to God
Dec 22: John 1 v 9-12 - Jesus gives us a home with him in heaven
Dec 23: John 1 v 9-13 - Jesus gives us Rest; his work counts for us.
Dec 24: John 1 v 14 - Jesus gives us eyes to see God
Dec 25: John 1 v 14, 16-18 - Jesus came to give us himself!
Extra family journaling space
Free extras
Specification
| | |
| --- | --- |
| Age range: | 4 - 11 |
| Contributors | Barbara Reaoch |
| ISBN | 9781784985301 |
| Format | Paperback |
| First published | October 2020 |
| Dimensions | 152mm x 229mm x 6mm |
| Language | English |
| Pages | 96 |
| Publisher | The Good Book Company |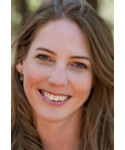 Taryn Hayes
Author, Seekers of the Lost Boy; Podcast Co-host, The Gospel Coalition Australia's The Lydia Project: Conversations with Christian Women
In a world where Christmas is more commercialized than ever before, it is all too easy for parents to drown in the noise of it all. Barbara Reaoch's "A Better Than Anything Christmas" is a welcome and refreshing opportunity for parents to zero in on what is truly important: the gospel. The daily advent readings and questions make for excellent family discussions around who Jesus is and why He came. We loved Barbara's "A Jesus Christmas" for how it offered our children an opportunity to grapple with big doctrinal ideas in a way that was easily digestible, even cross-culturally. I look forward to sharing "A Better Than Anything Christmas" with the family this Christmas, most especially for how it promotes theologically robust discussion and a deepening and enduring understanding of God's Word. From toddlers to teens, this devotional offers far greater value than even the most beautifully wrapped packages beneath the tree.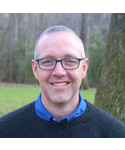 Champ Thornton
Pastor; author The Radical Book for Kids and Why Do We Say Good Night?
Families will love reading this 25-day Advent devotional together! With daily Bible discussion, interactive questions, and lots of extra activities, "A Better Than Anything Christmas" will light up your children's eyes and bring joy to your heart. Drawing on decades of experience, Barbara Reaoch beautifully uses simple language to paint deep truth. Simply charming.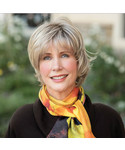 Joni Eareckson Tada
Joni and Friends International Disability Center
Young families today want to celebrate the Savior's birth in a creative, fun and meaningful way—a new way! Barbara Reaoch delivers the perfect 'package' of fresh ideas in her excellent new book, A Better Than Anything Christmas. The colorful illustrations, interactive projects, family discussion points, stories, and more focus every member of the family on the extraordinary gifts that Jesus Christ brought with him when he came to earth. As you prepare for the Advent season, consider this unique book as your Christmas-toolbox; I give it my double thumbs-up!
"The Perfect Advent Book for Families"
Tim Elmore, December 2nd 2020
Advent is all about preparing ourselves for the worship that comes with Christmas. This book is a perfect tool for that. It gives a daily devotion that can be completed within the attention span of your child.... continue reading
"a unique book that can inspire everyone in the family"
Monica Huyser, October 26th 2020
One of the neat things that I see about A Better Than Anything Christmas is that it is a rather flexible book designed to fit what will work best for your family with some small adjustments. The author encourages the family leader to pray and prepare their heart before leading the rest of the family. I think that is wonderful advice. I was impressed with this relatively inexpensive paperback advent book as I think it would make for some fun family activities and good discussions... continue reading
"Simple family devotional to help you see and enjoy Jesus"
Chelsea Stanley, December 21st 2020
I have three boys, ages 7, 6, and 4, and we've all enjoyed going through Barbara Reaoch's A Better than Anything Christmas together this advent season. Each morning, we sit around the breakfast table and read the short Bible passage and devotional together. Then we answer the questions Reaoch provides to help us explore and engage with the biblical text.... continue reading
"Recommend"
This was recommended to us on the 'Faith in Kids' podcast and it has been good this advent for our 10yo, 8yo and 5yo with their advent chocolate. Would highly recommend!
"Great for Grandparents"
A Better Than Anything Christmas is a great resource for grandparents to share with their socially distanced grandchildren in a COVID 19 pandemic world. A copy for you, a copy sent to them, and a few minutes on facetime through the Advent Season to share together. Joy will fill your heart and plant truth into the hearts of your grandchildren. And the bonus is you too will be blessed by reading these short passages that simply point to God's character on display in Jesus.
"Single Best Christmas Resource For Families"
There aren't enough words to describe the blessing of this little devotional for our family.
If you want to keep Christmas about Jesus, do yourself a favor and grab this book today! Barbara Reaoch's latest devotional goes beyond the Christmas story to take a deep look at the doctrine of Christ. Each day of December has it's own 4 part devotion.
Explore: A short Scripture reading
Explain: A very concise and thought provoking paragraph written in language geared to children and their understanding of Jesus.
Engage: A series of questions (some for younger and some for older kids) to open up family conversation.
Enter In: Prayer and a family journaling page. (Our kids took turns being the one to draw inside the book and the other kids drew on a photocopy of that page.)

Our kids know the Christmas story well but this devotion took us MUCH deeper. We had so many A HA moments of understanding. We love this book and know you will too! Highly, highly recommend!